The Complete Treatment Guide for Incontinence in Women

by Pelvic Health Physiotherapists

(Average Reading Time 3-5 minutes)
No time to read all and slowly digest?

Let our Physiotherapists make it EASY for you!

Join our FREE KegelX™ webinar Apr 2021 for fast learning!

(Registration Ends 23 Apr 2021)
Vibrance Pelvic Physiotherapy can Cure Urine Leaking
Pelvic Health Physiotherapists specialising in women's pelvic health advise women who tick any of the following Checklist to start doing Kegel exercise sooner than later, regardless of your age.

Having said that, it is generally recommended as good practice to start after reaching 30 years old for preventive purpose.



Best Time to Start Doing Pelvic Floor Exercise According to Pelvic Health Physiotherapists


When you have experienced / is experiencing:
Uncontrollable urine leaking (even just a little bit, when you laugh, cough, pass wind, exercise, sneeze)

Preparing for pregnancy
Feeling loose or losing sensations

30-40 days after pregnancy and confinement
Preparing for marathon or diving (high impact exercises)
Long term lower back pain or soreness

Feeling heavy or bulging at lower abdomen

Lower abdomen bulge that doesn't go away (even though slim and fit overall)
Reaching menopause or already menopausal
Always lifting heavy objects / doing weight training as part of exercise
All of the above are signs or life-stages that our pelvic floor has become weaker or overworked as we age and go through various milestones in life that burdens our pelvic floor.

What if all you needed to prevent and reverse all that are just the correct health knowledge PLUS an advanced guidance programme?
No time to read all and digest?
Let our Pelvic Health Physiotherapist make it easy for you
Join our upcoming KegelX™ webinar this March 2021 for a crash course!
Why should I do Pelvic Floor Therapy?
It is the first line treatment for incontinence women, because it is safe, does not cause harm to our body, and ESPECIALLY EFFECTIVE as a preventive measure. 
Pelvic floor muscle therapy (PFMT) is the only way to restore our internal pelvic floor muscles.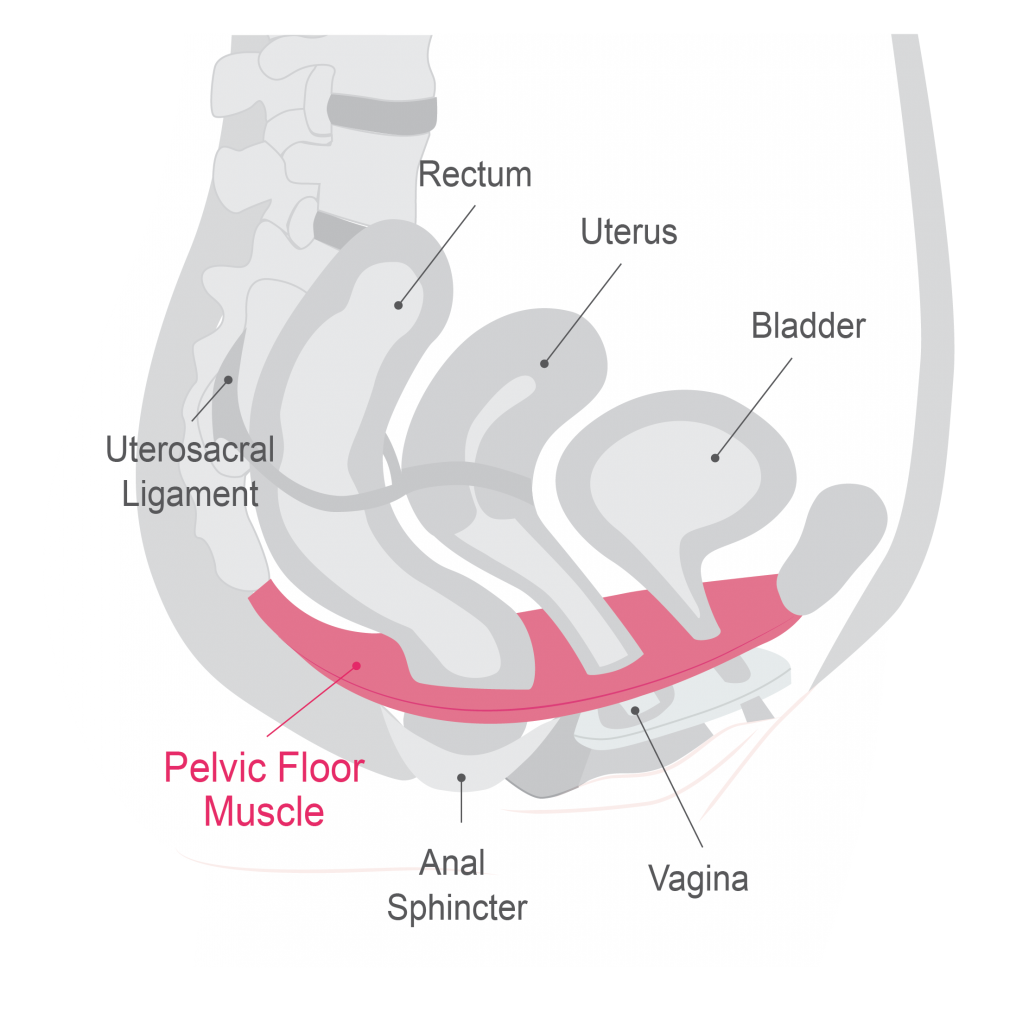 It is highly recommended by doctors and gynaecologists to women of all age groups because our pelvic floor directly controls FOUR (4) critical bodily functions: 
urination,

intimacy & childbirth,

defecation, and

lower back support.

 
Incontinence may not be lethal, but it can be highly bothersome to our emotional wellbeing.
When our pelvic floor is weak, regardless of age, you can expect:
Pelvic floor muscle training is our first line defense, as prescribed by medical professionals and pelvic health specialists.
Pelvic floor weakness is a slow and silent chronic dysfunction that develops as we age, do high impact exercise, go through pregnancy, and/or reach menopause.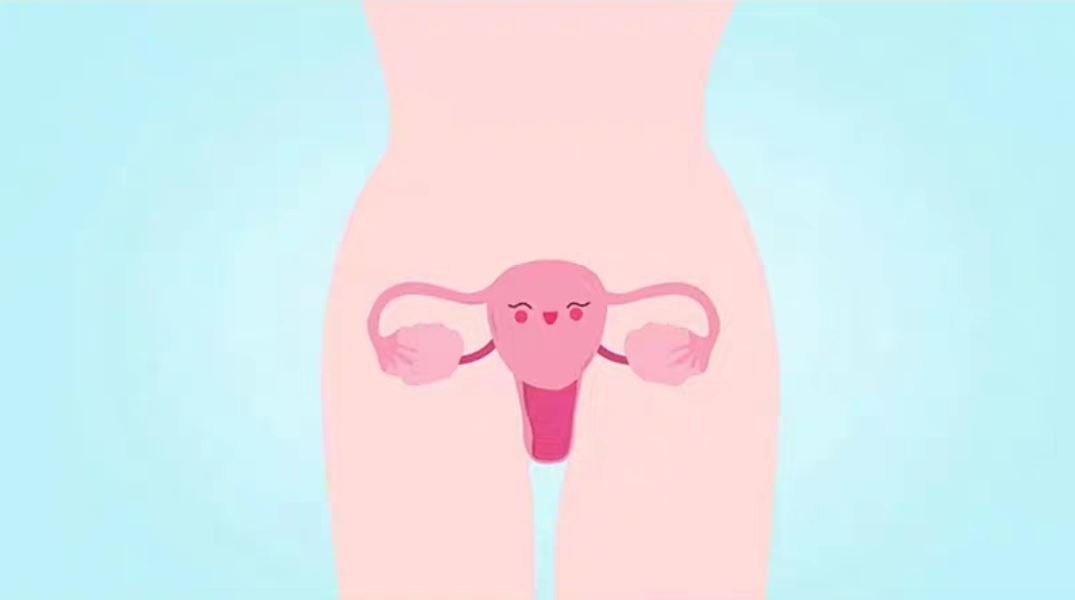 It affects 1 in 3 women.
By the time the above symptoms and signs appear, our pelvic floor is usually already overstretched, lost its muscle mass and firm grip, and have become too weak. 
When that happens, it takes a lot of effort and resources just to maintain our quality of life, let alone to get back to our symptom-free days.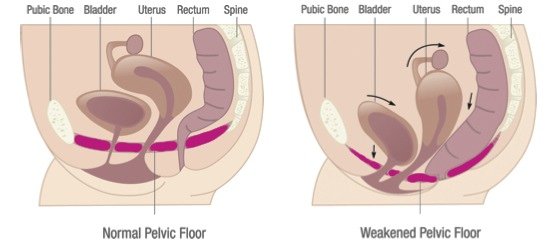 Lots of friends & family whom we know resort to coping mechanisms. 
These include using incontinence pads, skipping long distance travels, avoiding sex because they didn't know pelvic floor issues like these can be reversed.
There are also aesthetic treatments out there that addresses the symptoms but they rarely treat the root cause which is the pelvic floor muscles. Plus they can be very expensive. 
Image credits to Nucleus Medical Media
The last resort for severe cases would be surgery, expensive and with its risks, but it can be avoided. 
Vibrance is here to reverse all that, affordably!
No More Guessing if it Works
People who have tried doing Kegels often face one big question - am I doing it right?

It's rather hard to tell by ourselves because the pelvic floor is inside of our body, invisible to the naked eye.

Even medical professionals do it wrong sometimes without validation by another professional.

We will only get results when it's done right!



Reverse urine leaking with Vibrance Pelvic Physiotherapy programme



The first ever pelvic floor therapy programme in Malaysia designed to help you improve tightness, better your bladder control, and enjoy your rightful, great quality of life!

With the treatment and guidance from certified Women's Health Physiotherapists, you will see visible results in as little as a month.
"... But I can Kegel by myself", Why Pay for it?

Many of our clients have shared this sentiment with us before they tried our treatment programme the first time.

It is usually when they go under doctor's checking and testing only will they find out that they have been doing it wrongly, which worsens their conditions and get referred to us.

Just like there are many wrong ways to jog or swim, the wrong ways usually hurt our body in more ways than we can imagine.

The Vibrance Pelvic Physiotherapy programme is designed to help you graduate so that you can do it all by yourself, FREE and CORRECTLY, after your 'graduation'.
Special Announcement:
KegelX™ is now coming to you online in Feb 2021!
Special Announcement:
KegelX™ is now coming to you online in Feb 2021!
Pelvic Physiotherapy by Vibrance
What to expect from 30-days of Treatment?

Treatment is based on scientific, clinically proven methods.

All you have to do is follow the programme carefully crafted by Pelvic Health Physiotherapists.

Get AMAZING RESULTS - with
NO FITNESS LEVEL REQUIRED

.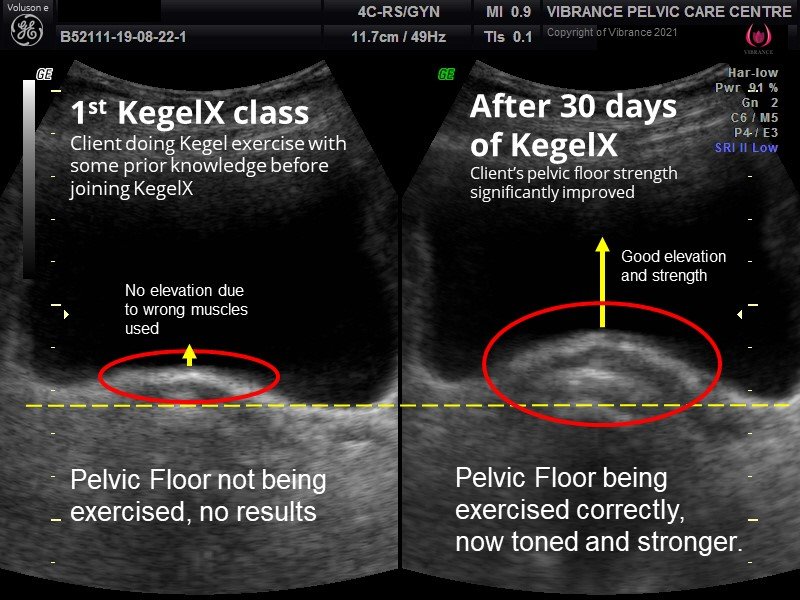 In Control.
Satisfaction.
Confidence.
You can see and feel the results in as little as 30 days!
Say NO to accidental urine leaking even as we become older or after pregnancy
Restore your sexual sensations especially after childbirth or menopause
Fix the back pain that won't go away – Pelvic stability reduces the overworking of our lower back muscles. 
Prolapse, or internal pelvic organ falling out of the vagina, makes daily activities such as walking, toileting, sexual intercourse frustrating and disturbing
A lot of times, this happens when our pelvic floor is loose and weak, causing internal organs to push out from our belly
Get better results than alternative, non-clinically proven treatments such as laser and aesthetic, at a fraction of the costs
What customers are saying about us..
Clinically Proven Methods, Life-changing Results for Thousands of Malaysian Women
Vibrance Pelvic Physiotherapy
Women who are looking to prevent or reverse pelvic health issues like urinary incontinence.

Women who want to maintain their quality of life.

Suitable for all age groups.


Also highly recommended for women below who are at higher risk of pelvic health issues such as:
Come and experience your first KegelX™ class today!
KegelX™ is brought to you by Vibrance, the Pelvic Care Professionals since 2011
Experience Your first 30-minute Pelvic Physiotherapy treatment
Personal and private session with our Pelvic Care Physiotherapists to start your leak-free journey.
In 30 minutes, learn the science, avoid the expensive mistakes, and reject pelvic floor issues in your life.
Supercharge your Pelvic Floor


Achieve lasting results in 30 days*. It's that simple!


Designed and validated by qualified Pelvic Health Physiotherapists


Visible, objective improvements in 100% clients

Anyone can get measurable, objective results using the Vibrance method!
You're only


ONE STEP AWAY from reversing urine leaking with Kegels.

Get your RM89 FREE CONSULT below

|
˅


˅




˅
Registration Ends on 23 April 2021 (Friday). 
For more information, contact us via WhatsApp or call +6011-59385962
Still have questions?
Read some of the FAQs here
KegelX™ is brought to you by Vibrance, the Pelvic Care Professionals since 2011
Still have questions?
Read some of the FAQs here
KegelX™ is brought to you by Vibrance, the Pelvic Care Professionals since 2011