You're probably wondering, is there another way to pee other than to hold, push and release?
Besides, I've been peeing my way my whole life and nothing seems to be wrong with me anyway… right?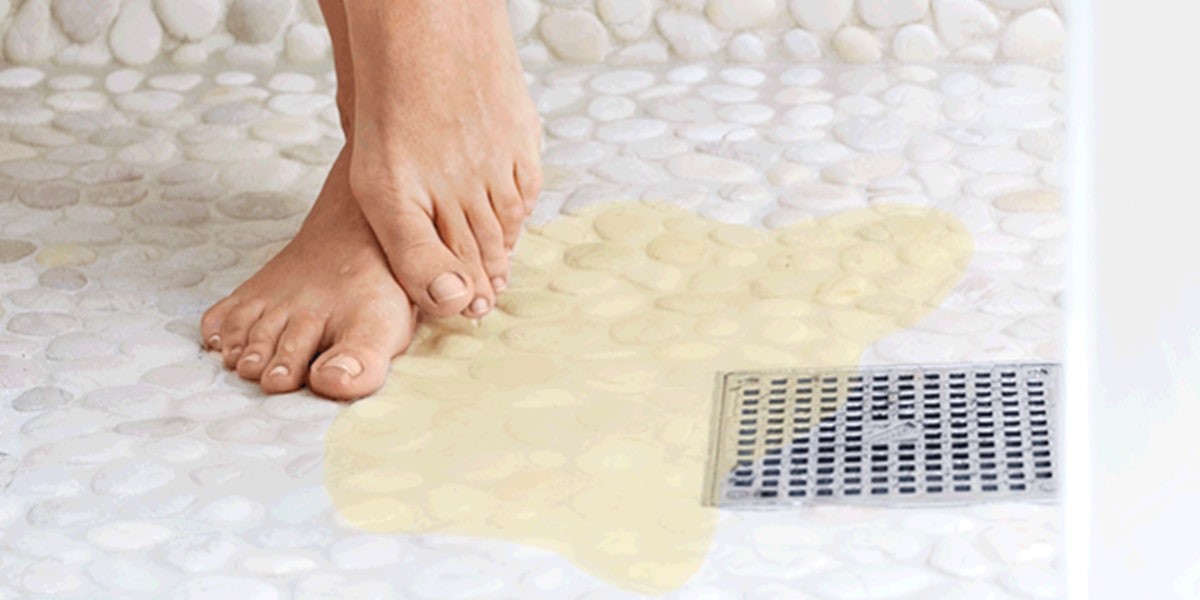 Well, research (here. here, and here) is here to show us the risks and problems of having wrong peeing habits.
Turns out some urination habits are actually bad and damaging to our body and health, causing chronic health issues and irreversible medical conditions that affect our daily toileting and activities.
If you're ticking off the checkboxes in any of the 4 things below when you urinate, you may need to start researching about adult diapers sooner than you think.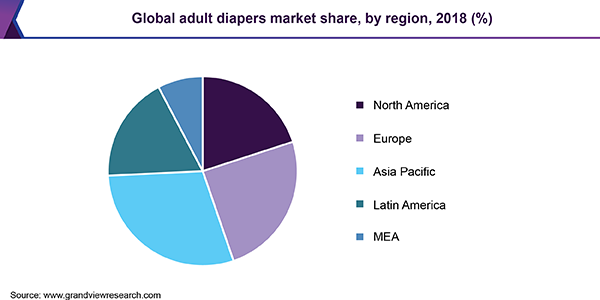 Read on to see how you can avoid being another adult diaper statistic.
MISTAKE #1: HOLDING YOUR PEE FOR TOO LONG
WHY AND HOW IS IT WRONG?
The average adult bladder can hold nearly 2 cups of urine comfortably before we feel the urge and need to 'go'.
When our bladder and sphincter (the pee gatekeeper) are healthy, toned, and strong, we are able to hold in our urine normally.
But what happens when you habitually hold in your pee for extended periods, whatever the reason?
Over time, this can accelerate the weakening our bladder muscles, which could lead to urinary retention – a health condition where we no longer can empty all the urine from our bladder naturally.
When we have urinary retention, we may feel like the bladder is 'refilling' quicker and quicker, or you may feel like it's always full and no amount of toilet visit seems to be enough in a day.
If you make a habit of holding in your pee for ages, you're also exposing yourself to serious long-term effects, including a higher risk of infection such as urinary tract infection (UTI) or bladder infection. It is a highly frustrating itchiness and irritation experience that no women want.
WHAT SHOULD I BE DOING INSTEAD?
As a Women's Health practitioner, I strongly advise that you DO NOT IGNORE YOUR BLADDER SIGNAL and let our body's natural system tell us when to remove excess urine from our body before we lose our natural ability to do so.
In my experience, 7 out 10 patients that we treat for pelvic dysfunction come to us with this bad habit.
MISTAKE #2: GOING FREQUENTLY
WHY AND HOW IS IT WRONG?
Our bladder has an 'automatic setting' to clear the tank at a certain volume of liquid.
The habit of emptying our bladder more often than we need to is absolutely devastating.
For a normal comparison, the optimal toilet visit is every 3-4 hours based on normal daily water intake (8 cups a day).
When you practise a 'just in case' voiding habit, you can end up disturbing the 'automatic setting' of your bladder and over time it will train your bladder and body to respond to smaller and smaller volumes.
This will develop overactive bladder symptoms—the sensation of needing to urinate more frequently than normal.
To make things worse, our Malaysian diet is full of 'irritative' food and beverages such as caffeine, carbonated beverages, alcohol, chocolate, spicy foods, and acidic foods that stimulates more urine production.
WHAT SHOULD I BE DOING INSTEAD?
If you do not already have an overactive or problematic bladder, as a rule of thumb I strongly recommend that you should only go when your bladder is full. You will know it when your body sends you the signal.
You may also consider to control your intake of any bladder irritant food and beverages while at the same time maintain a healthy fluid intake. Avoid over-drinking.
Believe it or not, there is such a thing called drinking too much water! That is however outside of my purview as a Women's Health practitioner to comment on.
MISTAKE #3: NOT EMPTYING FULLY
WHY AND HOW IS IT WRONG?
Ever been in such a rush that you stopped the natural emptying of your bladder to save some time? It can cause issues far more problematic than 'wasting' the extra minute in your bathroom.
When your bladder is not emptied completely, it can create a reservoir of urine that can cause urinary infection (similar to the urine-holding habit).
It can also increase the risk of developing another voiding dysfunction—called painful urination.
At its worse, bladder stones will start to form as there are minerals that will crystalise over time, in the concentrated urine that you retained.
Small bladder stones may pass without treatment, but sometimes bladder stones need medications or surgery. Left untreated, bladder stones may lead to infections and other complications.
WHAT SHOULD I BE DOING INSTEAD?
From a Women's Health practitioner perspective, I recommend that you fully empty your bladder no matter how busy you are.
This will help you avoid expensive medical bills in the long run and the unpleasant daily toileting pain every time you had to go.
MISTAKE #4: PUSHING
WHY AND HOW IS IT WRONG?
Out of the 4, pushing is the most devastating thing a woman can do when she pees.
Most of us think by forcing and pushing when we pee will help in releasing the urine completely, or we can finish quicker.
However, a normal healthy bladder muscle will do its natural job — it relaxes to let the urine flow without any external forces.
Repetitive pushing and straining during voiding will exert a great pressure and stress to our bladder and can lead to weakening and de-conditioning of our bladder muscle.
When the bladder muscle is weak, we will lose bladder control and may leak urine. This is a condition called urinary incontinence and is a common issue in most of the patients we see.
This is the major reason why some women had to wear incontinence pads and adult diapers every single day.
Over time, our bladder can fall out of our body through the openings, or what we refer to as pelvic organ prolapse ("POP"). It is a condition that severely affects our patients' quality of life.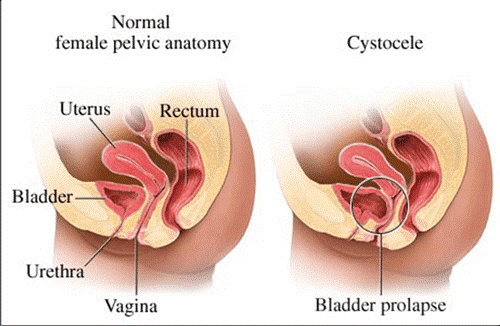 What used to be normal activities such as the following will become daily challenges and frustrations when our organs suffer from prolapse:
walking,
trying on fitting pants or wearing fitting pants,
daily toileting,
basic exercise, and
sexual intercourse
Learn more about pelvic organ prolapse here.
WHAT SHOULD I BE DOING INSTEAD?
My advice is you should never pressure and push your muscles to force urine out. Make sure you sit on the seat to minimise the downward pressure.
Do not bear down to empty. And do not hover over the toilet. These are terrible, pressurising positions that are bad for our inner muscles.
A final word…
If you have been doing any combination of the above 4 'wrong' peeing habits for a while now, do be mindful the next time you urinate.
Habits are hard to change without sustained conscious effort in the beginning.
On the other hand, if you already have trouble controlling your bladder activities or started having any voiding dysfunction mentioned above, do take action early.
They can become a daily nightmare that eat into your quality of life, physically, emotionally and financially.
Give us a shout via WhatsApp or Facebook Messenger if you wish to consult with a qualified women's health practitioner.
Article by:
I'm Hanee, a Women's Health Physiotherapist practising at Vibrance Pelvic Care Centre.
We help women rule out the cause of pelvic health symptoms and we provide non-surgical treatment to restore bladder control including bladder retraining, biofeedback therapy and pelvic floor muscle rehabilitation.
References:
Study 1: Al-Badr, A., & Al-Shaikh, G. (2013). Recurrent Urinary Tract Infections Management in Women: A review. Sultan Qaboos University medical journal, 13(3), 359–367.
https://www.ncbi.nlm.nih.gov/pmc/articles/PMC3749018/#b22-squmj1303-359-367
Study 2: Scholes D, Hooton TM, Roberts PL, Stapleton AE, Gupta K, Stamm WE. Risk factors for recurrent urinary tract infection in young women. J Infect Dis. 2000;182:1177–82.
https://pubmed.ncbi.nlm.nih.gov/10979915/
Study 3: Leslie SW, Sajjad H, Murphy PB. Bladder Stones. [Updated 2019 Sep 28]. In: StatPearls [Internet]. Treasure Island (FL): StatPearls Publishing; 2020 Jan-. 
https://www.ncbi.nlm.nih.gov/books/NBK441944/
Study 4: Flores-Mireles AL, Walker J, Caparon M, Hultgren S. Urinary Tract Infections: Epidemiology, Mechanisms of Infection and Treatment Options. Nature Reviews Microbiology. May 2015.
https://pubmed.ncbi.nlm.nih.gov/25853778/
Study 5: Urinary Tract Infection (UTI). Mayo Clinic. August 25, 2017.
To book a pelvic consultation,
click here
. To learn more about the award winning home use pelvic training device, Vibrance Pelvic Trainer,
click here
. To learn more about the clinically proven holistic pelvic strengthening program, Pelvic360,
click here
.