"Have you experienced urine leakage and/or decreased quality of sexual experience after childbirth?"
If yes, global pelvic health expert Dr. Diane Newman has the latest knowledge and advice which could change your life.
In this 2-hour pelvic health workshop, Dr Diane K. Newman, an internationally renowned medical practitioner and speaker on the topics on women's pelvic health based in the US will let you get credible and real-life clinical answers to some of our most frustrating day-to-day pelvic challenges like:
Why do I have the urge to pee whenever I see a toilet?
Why do I leak urine during coughing, exercising, carrying heavy objects?
I just leak a little bit, not all the time, that's okay right?
Why I do have frequent toilet visit?
Is loss of sexual sensations after childbirth irreversible?
I've heard of Kegels but is it really useful?
Am I doing Kegels right?
Have even more health questions about your pelvic region? No better time to sign up than now.
Come meet Dr Diane in person to clear your doubts once and for all before she is back in the US!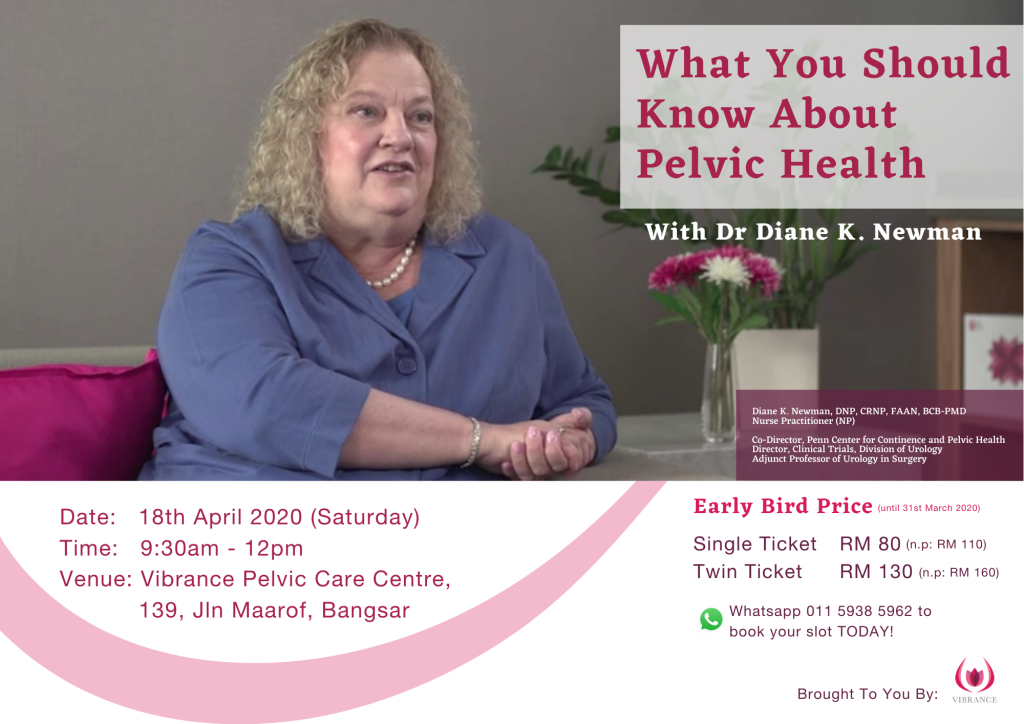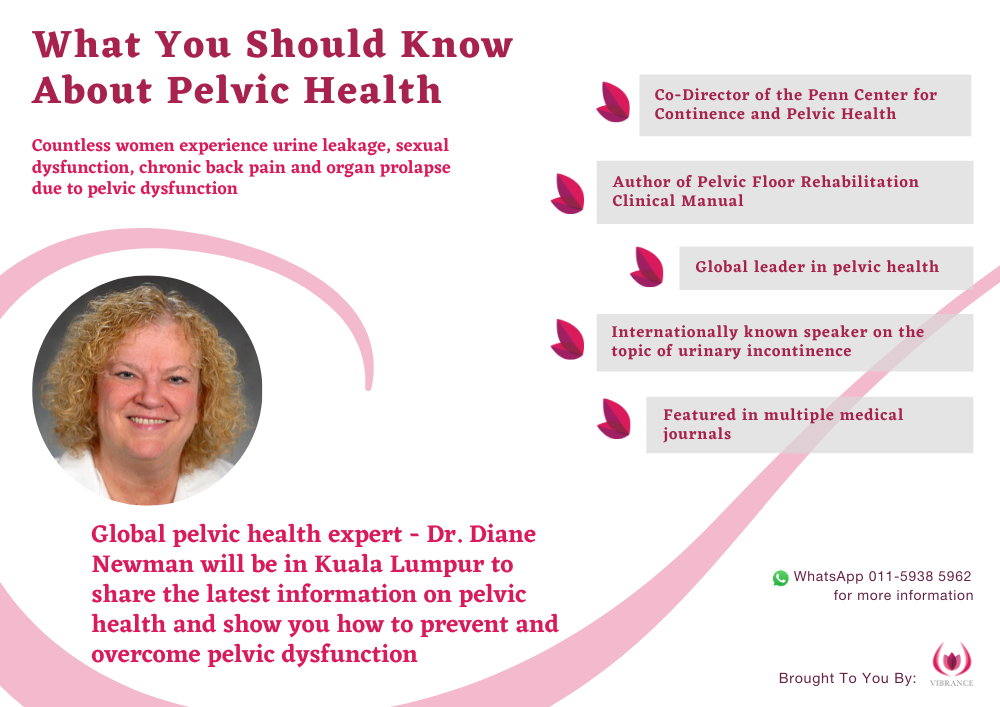 For more information, click here or WhatsApp Careline 011-59385962
To book a pelvic consultation,
click here
. To learn more about the award winning home use pelvic training device, Vibrance Pelvic Trainer,
click here
. To learn more about the clinically proven holistic pelvic strengthening program, Pelvic360,
click here
.